Previous Meetings
December 3, 2009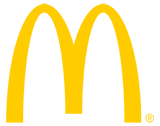 McDonalds Hamburger University
2815 Lorie Blvd
Oak Brook, Illinois.
Our annual Regional Advisory Council meeting was held at McDonalds Hamburger University located at 2815 Lorie Blvd. Oak Brook, Illinois. As an important member of the Great Lakes Regional community, we wanted to make sure that you received an invitation to
join us for this executive briefing, a candid 2 hour discussion on Impact of Cloud Computing in Education.We will discuss Cloud Computing Impact On Education & The Data Center of the Future, While Enhancing the Region's Resilience.

Most Importantly, we'll discuss how you, as an IT leader, can set up your company with innovative technology that will deliver value and, enhance the region's resilience, for many years to come while fostering the proper Educational Curriculum necessary to support your Cloud Technology Manpower needs for Today & Tomorrow!

Topic of discussion:

Impact of Cloud Computing in Education

Cloud computing may have transformational potential, but its emergence has created an urgent and pressing question in the minds of today's IT leaders: How do we incorporate cloud computing into Education and existing datacenter operations? The reality is that - while cloud computing holds tremendous promise for education and enterprise IT - it is not a silver-bullet solution. Today's IT leaders are trying to determine the right blend of internal, external, physical and virtual as the blended "fabric" of their next-generation datacenter.

Join this important panel discussion to hear from leading thought leaders on the requirements and considerations for the next-generation datacenter.
1. Terry Tapley – CISO McDonalds Corporation
2. Paul Congdon - CTO Hewlett Packard Networking (ProCurve)
3. Don Norbeck - Virtualization Technology Officer, SunGard Availability Services
4. Philip Gilchrist - VP Global Product Management and Innovation, Motorola
5. James Bottomley - Distinguished Engineer, Novell, Director, Linux Foundation
6. Tim Grance – Program Manager, National Institute of Standards and Technology Cloud Research Team
7. William Dettelback – Principal Product Manager, Oracle Grid Products
8. Josh Fraser – Vice President Marketing, RightScale