Previous Meetings
December 8, 2008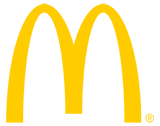 McDonalds Hamburger University
2815 Lorie Blvd
Oak Brook, Illinois.
On the 8th of December, 2008, we will be holding our annual Regional Advisory Council meeting at McDonalds Hamburger University located at 2815 Lorie Blvd. Oak Brook, Illinois. We have been working closely with DePaul Entrepreneurial students and we both are excited to present concepts that will lead the industry in readiness for disasters both due to natural causes and terrorist actions. Learn how your company can overcome these unforeseen events, and be prepared for the unexpected.
Topic of discussion:
Nations first Corporate Regional Reconstitution Model utilizing University & Community Colleges. This is in standing with the strategic imperative of the next administration noted on the reverse of this invitation. Learn more on how your company can lead this cutting edge industry.
Schedule:
Introduction, Richard Arns, The Security Board
Terry Tapley, Chief Information Security Officer, McDonald's Corporation Corporate & Community Perspective
Jeff Gaynor National Resilience Director Business Executives for National Security Resilience as the imperative
Mike Miron Director State and Local Officials Senior Advisory Council Homeland Security Advisory Council
DHS Challenges for the New Administration
DePaul University Student Presentation on the Business Regional Reconstitution Model utilizing Schools
Next Steps: