August 8, 2011
High Performance Computing (HPC) Innovation Cluster (IC) Workshop
Date/Time: Monday August 8, 2011 at 8:00 a.m. pm to 12:00 p.m.
Sponsored By:
MARC³ Event Key Note:
Congressman Adam Kinzinger http://kinzinger.house.gov/
Event Host: Governor State University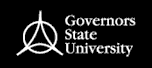 HOST: Governor State University (Shih, Yun-Yau)
America COMPETES Reauthorization Act 2010:
"Congress finds that the utilization of high-end computing simulation and modeling by large-scale government contractors and Federal research entities has resulted in substantial improvements in the development of advanced manufacturing technologies; and such simulation and modeling would also benefit small- and medium-sized manufacturers in the United States if such manufacturers were to deploy such simulation and modeling throughout their manufacturing chains."
High Performance Computing (HPC) Innovation Cluster (IC) Workshop:
<![if !supportLists]> 1) <![endif]> HPC's role in job creation by the region's small and medium sized businesses (SMB),
<![if !supportLists]> 2) <![endif]> Enhance position of the academic community (e.g. community colleges etc…) for job & education needs as well as develop self-sustainable features that currently do not exist.
<![if !supportLists]> 3) <![endif]> Enhance the research & development process of top research scientists by providing them the HPC tools when they need them, as they need them. We can greatly enhance productivity from some of the greatest professors/researchers out there, if we can streamline their requests for resources,
<![if !supportLists]> 4) <![endif]> Provide a "Gateway" to handle the "Missing Middle" (firms which do not have access to HPC) in manufacturing through a HPC "Post Doc" program we are implementing that will offer HPC "Expertise as a Service",
<![if !supportLists]> 5) <![endif]> Reduce the adoption life cycle of HPC technology across education, enterprise, & SMB,
<![if !supportLists]> 6) <![endif]> Accelerate the acquisition & manufacturing of containerized data centers, software for community colleges and universities.