February 27, 2012
<![if !vml]>
<![endif]><![if !vml]>
<![endif]>
The Missing Middle: A Secure Approach to Lowering the Barrier to Modeling, Simulation, and HPC
This seminar will address 4 common barriers SMBs face
in applying HPC for competitive advantage in a Secure way:
1. Cost
2. Facilities
3. Expertise
4. Security
Date/Time: Monday February 27, 2012 at 8:00 a.m. pm to 11:30 a.m.
Event Co-Hosts: Oakton Community College, Workforce Board of Northern Cook County

Workforce Board of Northern Cook County
http://www.oakton.edu/ http://www.workforceboard.org/
HOST: Oakton Community College (Robert Sompolski Dean of Mathematics and Technologies)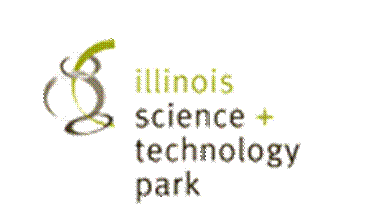 http://www.forestcityscience.net/illinois/
Illinois Science + Technology Park
4901 Searle Parkway
Skokie, IL 60077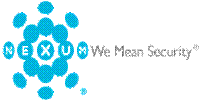 Nexum, Inc., headquartered in Chicago, Illinois, is an information security and networking company that works to keep its clients focused on their organizations' inherent strengths and core competencies.

Founded in 2002, Nexum takes a comprehensive approach to security, from the detection and prevention of network threats, intrusions and disruptions, to ensuring we equip you with the information, tools and resources you need to block, deflect and effectively manage IT risk. We ensure our customers maintain the highest levels of security, network access, and system availability necessary for their unique business objectives.

What distinguishes us from other IT service companies is that security is our focus and specialty, from access control to system availability. We understand that IT security doesn't have to be complex to be effective. We take a smart, no-nonsense approach to help our clients simplify and meet their IT security and robust networking needs. From best-of-breed products to managed security services, from system assessments to compliance readiness, and from certified training to 24x7 support, our customers receive real, down-to-earth, effective solutions.
http://nexuminc.com/aboutus.html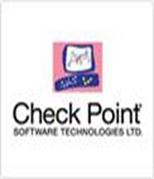 Check Point Software Technologies Ltd. (www.checkpoint.com), the worldwide leader in securing the Internet, provides customers with uncompromised protection against all types of threats, reduces security complexity and lowers total cost of ownership. Check Point first pioneered the industry with FireWall-1 and its patented stateful inspection technology. Today, Check Point continues to develop new innovations based on the Software Blade Architecture, providing customers with flexible and simple solutions that can be fully customized to meet the exact security needs of any organization. Check Point is the only vendor to go beyond technology and define security as a business process. Check Point 3D Security uniquely combines policy, people and enforcement for greater protection of information assets and helps organizations implement a blueprint for security that aligns with business needs. Customers include tens of thousands of organizations of all sizes, including all Fortune and Global 100 companies. Check Point's award-winning ZoneAlarm solutions protect millions of consumers from hackers, spyware and identity theft.
Event Co-Hosts: Oakton Community College
Workforce Board Northern Cook County
Illinois Institute of Technology Pritzker Institute of Biomedical Science & Engineering
Oakton Community College

Workforce Board of Northern Cook County

Illinois Institute of Technology Pritzker Institute of Biomedical Science and Engineering

Center for Molecular Study of Condensed Soft Matter
Other participating institutions:
| | |
| --- | --- |
| | |
| | |
America COMPETES Reauthorization Act 2010:
"Congress finds that the utilization of high-end computing simulation and modeling by large-scale government contractors and Federal research entities has resulted in substantial improvements in the development of advanced manufacturing technologies; and such simulation and modeling would also benefit small- and medium-sized manufacturers in the United States if such manufacturers were to deploy such simulation and modeling throughout their manufacturing chains."
Predict success in adopting HPC applications with probabilistic MARC³ Confidence Index (CI)
Agenda:
8:00-8:30

Arrival and networking

8:30-8:45

Greetings and overview

8:45-9:00

Keynote address

9:00-9:30

Manufacturing Missing Middle

9:30-10:00

HPC-Security Case Study (Nexum, Checkpoint)

10:00-11:25

HPC Infrastructure Security options

HPC Infrastructure Security Options (e.g. Nexum, Checkpoint)

Migration Strategy Desktop to HPC Infrastructure Provider

11:25-11:30

Next Steps!

Alignment of Business Requirements (supplier, client), solutions (hardware, software), risk (MARC³ confidence index)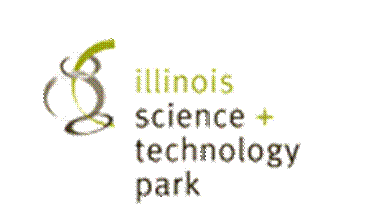 Illinois Science + Technology Park
8045 LAMON AVE, 1ST FLOOR AUDITORIUM
Skokie, IL 60077
PARK IN THE PARKING GARAGE, GO TO THE 1ST FLOOR AND FOLLOW THE RED PATH TO THE BUILDING/AUDITORIUM.